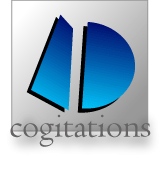 The Other Woman
Let me tell you about "The Other Woman." Many a sad story involves a character known as the other woman. Some have called her a home wrecker and if nothing else, she is a heart-breaker. It is observed in the Bible that because of her many a man is reduced to a scrap of bread. She has been in the newspapers lately and appears to be very busy. The phone numbers of Senators, Governors, Presidential candidates, and sports stars are in her little black book (or blackberry). She is on the prowl today and she will break another heart before the sun rises tomorrow. Young man, avoid her at all cost. Married man, if thy right eye offend thee, pluck it out. Marriage is faith, and hope, and love. Marriage, if nothing else, is a promise. May every married person who reads this keep their word and their promises to be faithful. But marriage, as beautiful as it is, is but a metaphor. It is a picture of Christ and His Church.

For the Christian, the world is the other woman. Don't entertain her and don't (for the love of God) allow her to entertain you. She is bold, she is aggressive, and she is persistent. Spiritually speaking, she will reduce you to a morsel of bread. In Proverbs we see her woo the witless. She "bats her eyes," she seduces the foolish youth found there with her fawning, flattering speech and charm. The Bible says he who follows her goes like a beast to the slaughter.

Spiritual speaking, the world is out to seduce the church one member at a time. She dresses exotically, provocatively, and yes seductively. Her lips drip with sweet words (words we long to hear). "Her feet go down to death: her steps take hold of hell" Prov. 5:5. The Apostle John said, "Love not the world, neither the things that are in the world…."

Who is the broken hearted mother, wife, or betrothed hurt by this ongoing dance of infidelity in the Book of Proverbs? The Bible calls her Wisdom, but those who read the proverb carefully, know (putting gender aside) that she is God.
id