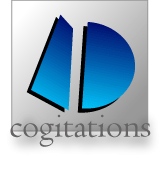 Lima Bean Christians
I call her the Lima Bean Lady. Every church has one. This particular one had a generous spirit as large as a lima bean. It was not that she was impoverished materially like the widow with two mites. This woman lived in a large, beautifully decorated house and drove a brand new Lincoln Continental. Her husband was healthy and had a good job. They owned a house in the country and one at the beach not to mention a number of "rental" properties for poor folks.
The Lima Bean Lady was religious. At least she was religious when it came to what she called her "Lima Bean Casserole" which is what she brought to every church supper. She used the word "casserole" liberally since it simply amounted to a single can of lima beans poured out into a casserole dish and covered with tin foil. Never mind that church etiquette demanded that a family bring enough food for their own family and a little extra for others. Never mind that most other people always brought a main dish, plus vegetable, bread, and dessert in proportions more than enough for themselves and others. Never mind that some poorer people brought food at great financial sacrifice to themselves and out of love for others. The Lima Bean Lady always brought one lonely dish and always tried to indiscreetly deposit her culinary offering of legumes without anyone noticing. Funny thing is that for thirty years everyone did notice and pretended not to. Then passing through the serving line she and her family would pile their plates high with food that others had brought and wrap up a "little something" to take home for later.
Those who realize how much God has done and given, give much. Those who don't give little. Jesus said of one generous soul, "Wherefore I say unto thee, Her sins, which are many, are forgiven; for she loved much: but to whom little is forgiven, the same loveth little." Lima Bean Ladies need to know more of God's love. Then they would give.
We know that we have dished up a difficult meal that is more a didactic than a devotional which some might find hard to digest. Yet we have served it up in love, hoping it might be used to "save" some Lima Bean Lady (or gentleman) from living such a little life. He lives the most who gives the most. We offer up a prayer for the Lima Bean Ladies who stealthily slip their paltry offerings on church tables unaware that God is keeping record of just how little they do for and give to others. We can only imagine the surprise these small souls will experience in heaven when what they have given shall be given back to them, and they blush with embarrassment as all the martyrs of millennia lean over and look at the paltry offerings of a spiritual life consisting of a few lima beans.
id